ALL ABOUT THE TERM -"SEO"
SEO stands for "Search Engine Optimization". Basically, it means the process of improving your site to increase its visibility when people search for products or services related to your business in Google, Microsoft Bing, and other search engines.You can also use this automation and management solution as it can Create workflow automations for your business function and it can also save your time and money.
For definition – SEO is the process of getting pages to rank higher in search engines such as google, microsoft bing, twitter, wiki.com, etc. Ultimately, the blog is an SEO guide for beginners.
WHY IS SEO IMPORTANT ?
SEO is key for all the sites either business or any online content ; either products or any services provided by any person or institution. GeoGrid rank tracking tool is also one of the tools which helps in mastering SEO especially in digital marketing.
In today's internet era , anything and everything can be sold on the internet, the internet raises the economy. SEO helps both the seller and buyer.
The importance of Seo can be understood through these points:-
the prime reason is, it is cost effective;
it keeps the search result fair;
it results in more clicks and traffic ;
it is user friendly and improves user experience ;
generate the customer to become repeat buyer ;
it optimizes the visibility among other sites.
For instance, if you are looking for the latest smartphone for a particular range, the seo "latest smartphone under 15k" will help you quickly to find out which companies have launched the latest phones around this time. If we are searching for a mobile shop , the seo will generate fair results, shops that provide good services also with smart phones of latest technology.
But, what are the "SEARCH ENGINES" ?
THE SEARCH ENGINE
The search engines are the software program that allows internet users to search any content through keywords , phrases and get information about that particular or its relevant topic easily. It refers to a huge database of internet resources such as web pages, newsgroups, programs, images etc.
It helps to locate information on the World Wide Web. Users can search for any information by passing a query in the form of keywords or phrases. It then searches for relevant information in its database and returns to the user. Few types of leading search engines are Google, Bing ,yahoo, DuckDuckGo, etc.
GOOGLE is the most popular and most used search engine, why ?
Here is why Google was founded on 4 September 1998, Menlo Park, California, United States. In 2004 google was launched in India.
The term GOOGLE stands for Global Organization Of Oriented Group Language Of Earth.
It attracted huge internet users. The interface of Google is user- friendly and the pattern is very easy to understand. It provides high quality content for every user.
It helps to find out the best matching and relevant result for any query asked. Every user feels connected to google as it is personal for everyone.
BING
The Bing is owned and operated by Microsoft, and is also known as Microsoft Bing. In other words, Bing is the answer to Google from Microsoft. It is almost the same as Google but not as popular as google.
YAHOO
YAHOO stands for "Yet Another Hierarchically Organized Oracle" or "Yet Another Hierarchical Officious Oracle". Founded in January 1994 .Yahoo's homepage holds more attraction for its users with the array of interactive features such as news, sports, finance, weather, etc.
There are three types of seo. On-Page SEO, Off-Page SEO & Technical SEO. On-Page SEO includes a few steps, the first and most important step is keyword research. Now, let's head to it.
KEYWORD RESEARCH
Keyword research is the process by which we have to research popular search terms type by people on different topics. It is the process of finding keywords to make the content more visible and rank on top in searches. The keyword also helps Google to give pre-written suggestions or relevant or related searches.
Basically we can understand keyword research through some steps
Baseline keywords – To begin your keywords research you will need a starting point.
Keyword Expansion – While keyword research is not determined solely upon search volume it certainly is a major playing factor in the final selection of target keywords.
Keyword Filtering – Choosing the keywords. Determine which of these represent the best money makers.
Keyword Selection – First is selecting head keywords and assuring the quality.
Keyword Mapping – This is the end goal and the very reason we are choosing key phrases to target and pointing them to the target pages.
There are few tools used for keyword research , some of them are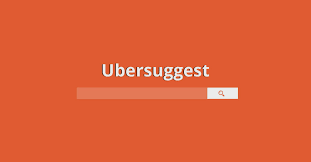 Ubersuggest
Ubersuggest is a chrome extension and a powerful SEO tool that shows you keywords monthly search volume, CPC & competition data.
The Ubersuggest extension will not only provide you with insightful data related to a specific keyword query on Google™ but also on sites like YouTube™, Amazon™ & more. There are few things we should understand about ubersuggest .
Keyword Ideas is the feature that put the original Ubersuggest on the map. And it works great.
The ubersuggest will show you a long tail version of your typed term. Ubersuggest's keyword tool is that you can use it to generate different types of keywords, including: related ,questions, preposition and comparison.
Keyword overview : Ubersuggest will let you know everything you want to know about keywords. Like I type Latest Smartphone , I got its search volume, SEO difficulty, Paid difficulty and cost per click.
Google Adwords keyword planner
Keyword Planner helps you research keywords for your Search campaigns. You can use this free tool to discover new keywords related to your business and see estimates of the searches they receive and the cost to target them.
Google Adwords can be use in simple 5 steps:
#1. Access the google keyboard planner
#2. Choose your Tool
#3. Filter and sort the list
#4. Analyze the Keyword Ideas Section
#5. Choose a Keyword
These 5 simple steps can easily be followed and you will get the perfect keyword. Get exact search volume data and the GKP hack.
Semrush -Semrush is an all-in-one tool suite for improving online visibility and discovering marketing insights. Our tools and reports can help marketers that work in the following services: SEO, PPC, SMM, Keyword Research, Competitive Research, PR, Content Marketing, Marketing Insights, Campaign Management. Semrush too is easy to use, by following these steps :
Getting a list of keywords your website is ranking for
Tracking and Analyzing competitors Keywords
Keyword Gap Analysis – To use this feature,
Go to keyboard gap
In the first box at the place of "you" add your website URL
In the subsequent boxes, add your competitors' URL
Keyword overview – Finding your focus Keyword, through
Search volume
Keyword difficulty
CPC value
Trend
CONTENT OPTIMIZATION
Now, what is content optimization?
How does it work? Why do we need content optimization?
Content Optimization in SEO is ensuring content is written and presented in a way that search engines like google, Microsoft bing can understand and serve it to the target audience. Through which potential buyers can reach their wanted products and services.
How does it work? It helps to optimize the content to make sure that it is visible through the web. It helps to rank the content on top of searches as per user demand.
Why do we need content optimization? We need content optimization in SEO to create high-quality content. Thus we should optimize content to rank on search engine results pages (SERPs).
Conclusively, this was part one of "SEO Guide-Everything a beginner needs to know". In the other part, we will discuss types of SEO with examples, some analytics, and metrics.
After reading all the SEO guides for beginners you can give a test and get a certificate from us. For the next part subscribe to our newsletter in your email.