Looking for the best SEO STRATEGIES?
Internet competition is heating up as people prepare to usher in the year 2022. Businesses that wish to maximize their optimizations should employ amplified SEO strategies.
Approximately 53.3% of visits to a website are attributed to "organic" or "natural" search engine results, according to the experts. This is something you, as a business owner, can achieve with the help of a solid SEO plan.
Each change to search algorithms has a dramatic impact on how SEO, or search engine optimization, is practiced. Organizations of any size need to implement a solid SEO plan that takes into account the most up-to-date optimization methods in addition to shifting search engine preferences. Here are some guidelines to follow if you want to develop an effective SEO strategy for your company.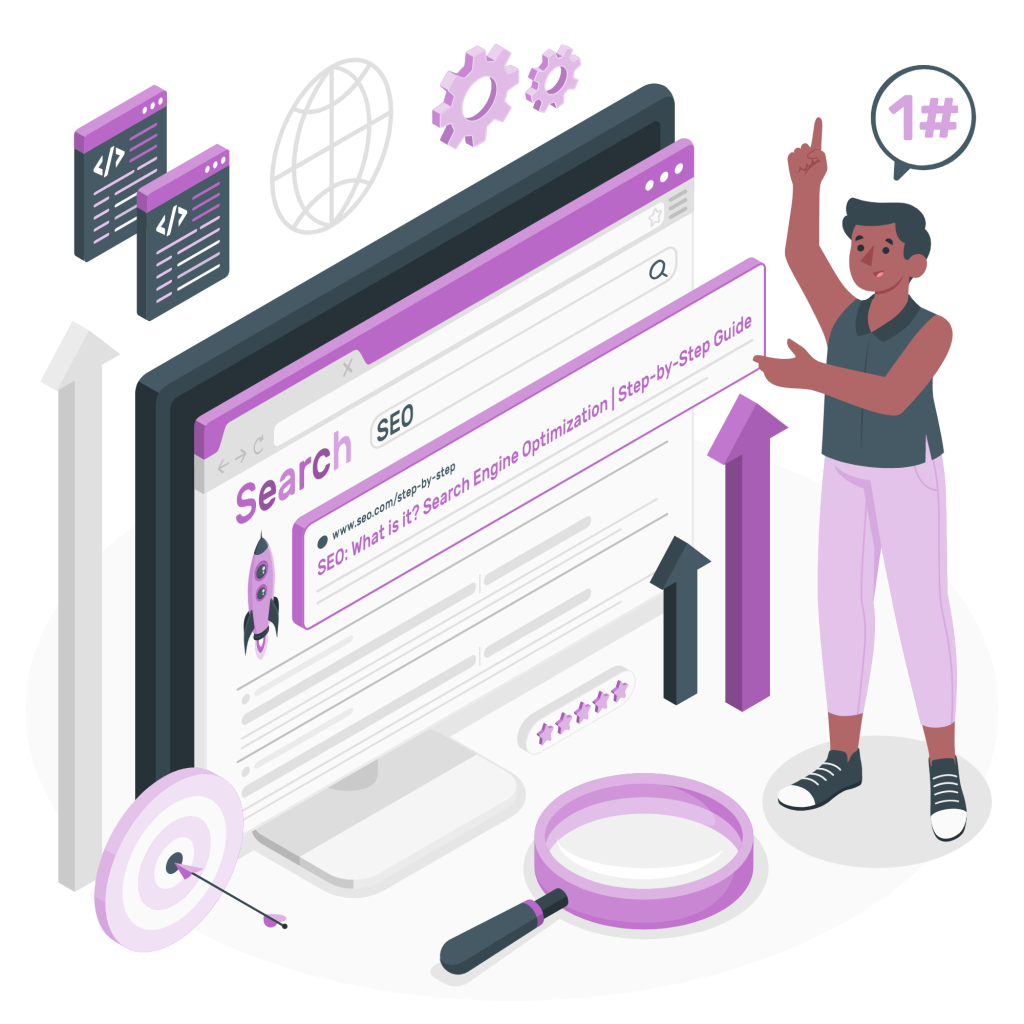 Look under a few Search Engine Optimization Tips:
1. The Importance of Goal-Setting:
Setting up your goals correctly will make monitoring the success of your strategy much less of a chore. There are a lot of businesses making the mistake of not having clear objectives. In the end, they are dissatisfied since they did not adequately communicate their needs for SEO services or search engine optimization services.
As a group, you need to sit down and make a list of all the problems and possibilities you hope to discuss with SEO tools and strategies with your SEO experts for the best result.
2. Perform Keyword Analysis
Without knowing which terms your potential customers are using to find answers to their problems, you may be at a loss for where to begin. In 2021 and 2022, one of the most important things you can do is conduct keyword research and analysis. When you first launch your website, you need to prioritize the easiest wins.
3. Explore Possible Keywords
Simplify things by not focusing on keywords that are both short and very competitive, for which it may take months or even years to achieve a high search engine ranking. Instead, you might have a great deal of success by starting with keywords that have a large search volume but low levels of competition.
Long-tail keywords are another option. The 3- to 5-percent CTR for these terms is significantly higher than that of any broad-based query. It's much simpler to optimize a website for search engines once a business begins to rank for low-competition keywords.
4. Specify your ROIs (return on investments)
The return on investment for the software sector, according to experts, is 702% in less than a year, and the return on investment for the real estate industry is 1389% in less than a year. If you want to reap the benefits of SEO, you need to measure and monitor your results to see if your work is paying off.
By doing so, you will gain a thorough comprehension of both the optimal and improvable tactics. Furthermore, Google Analytics allows you to establish some unique objectives depending on ROI, allowing you to obtain a comprehensive picture of your campaign's performance.
However, if you want to hunt down the ROIs, you should manage them independently. Separately tracking your leads, website traffic, revenue, and other metrics is necessary for a thorough analysis. Several external resources can help you find what you're looking for.
With the knowledge you gain from this blog post, you'll be able to create SEO Strategies that actually get results. In addition to the theoretical foundations of SEO, you'll pick up some practical insights from this essay as well.
You can also ask for more such search engine optimization tips and SEO Strategies from your SEO experts, and if you are looking for one, try searching for an SEO freelancer near me on google and get the expert SEO freelancers list. We recommend you go through The SEO Punch for the best SEO services in Mumbai/ India.